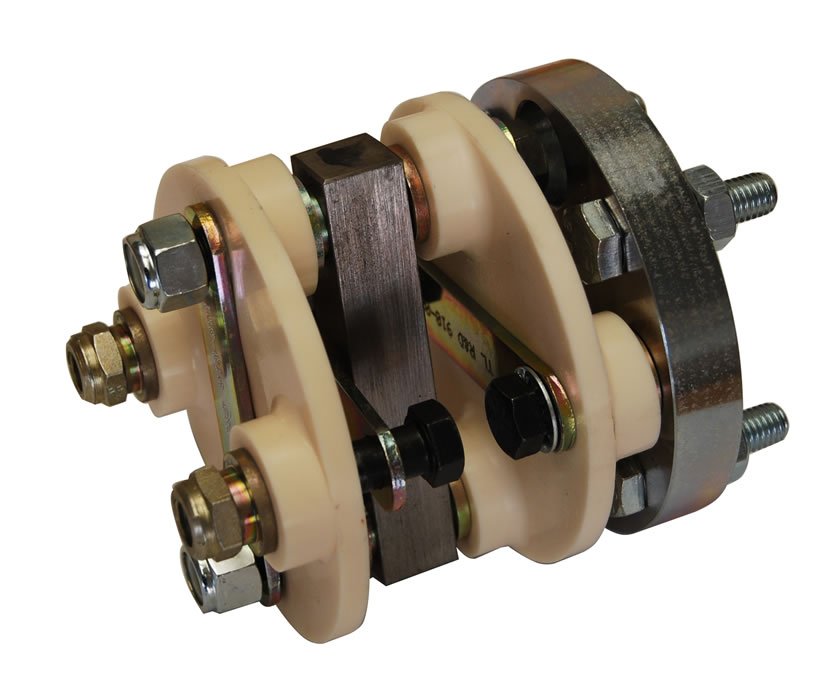 Type 1 Catamaran Drive
SONIC DRIVES ARE NO LONGER AVAILABLE - SPARE PARTS ONLY
Developed from the Sonic 100 - incorporates sterndrive features of the 100 and is available in lengths of 800, 900 and 1000 mm between centre of input flange and prop shaft. Maximum input torque 10kg/mtr.
Sonic Type 1
Are designed with service in mind. The rugged, but well engineered construction enables complete overhauls to be carried out with minimum tools, which is a facility not always possible with other "mass produced" drives.
For Diesel or Petrol Engines — 60 b.h.p. at 5,000 r.p.m. petrol 40 b.h.p. at 3,000 r.p.m. diesel.
F.N.R. Gears (Inbuilt gearbox)
1.6:1 OR 2:1 REDUCTION RATIO
3 LENGTHS AVAILABLE

Designed for direct connection to engine flywheel via a flexible coupling.
Astern lock engages automatically when engaging astern gear.
Simple 6 bolt fixing template supplied.
Engine input rotation clockwise or counter clockwise.
Accept LH or RH propellers.
Steerable affords extra manoeuverability to your cat.
14" Diameter propeller Marine grade alloy casing.
Nickel alloy gears.
Double propshaft seals.
Sacrificial anode provision
Reduction Ratios: 1:1 Standard -1.25: 1Optional
Sail drives may be connected to the engine using a double polymer flexible coupling with gearbox adaptor plate pictured right.
* Currently not available in PDF format. Please email for printed version.

Catalogue & Advice Downloads