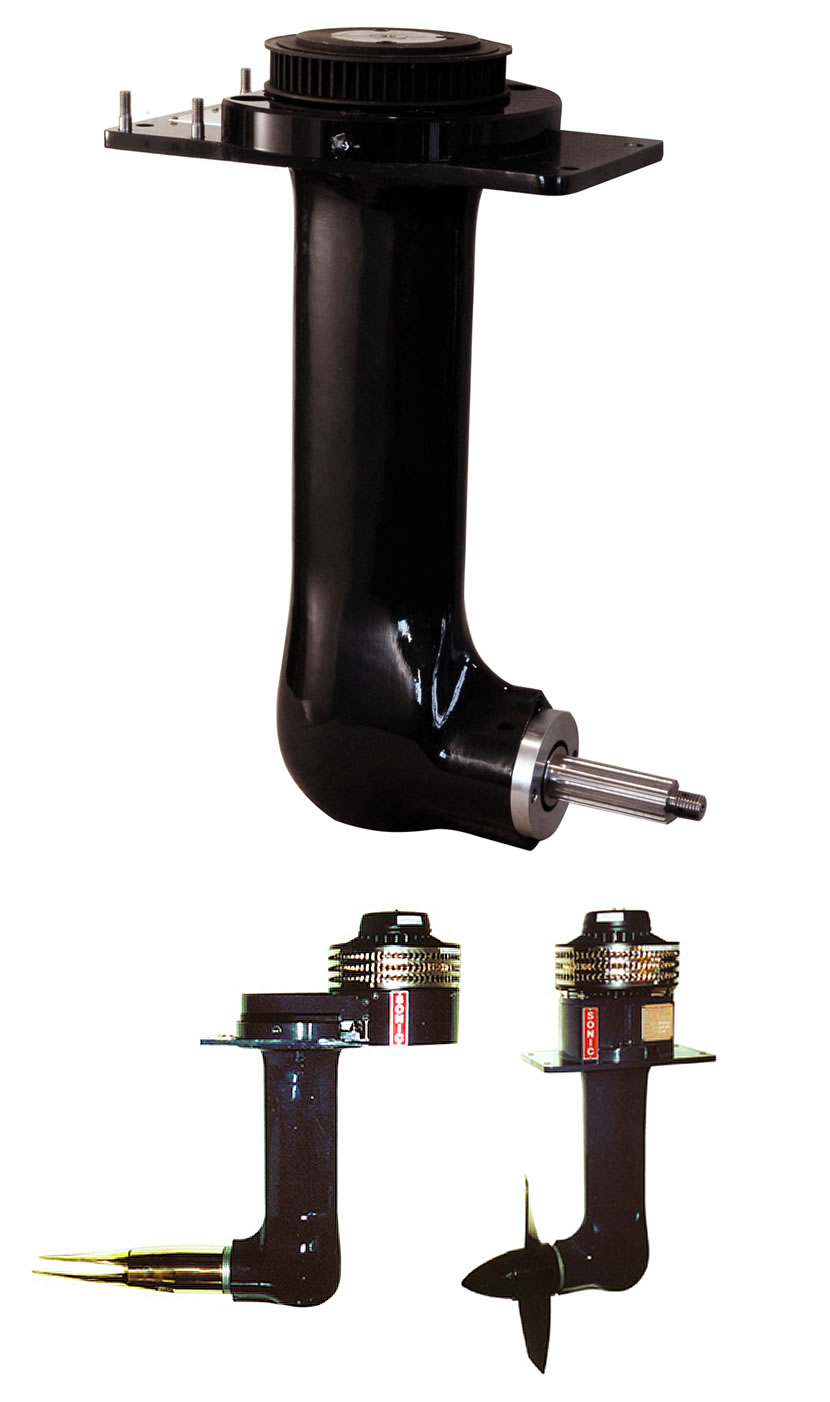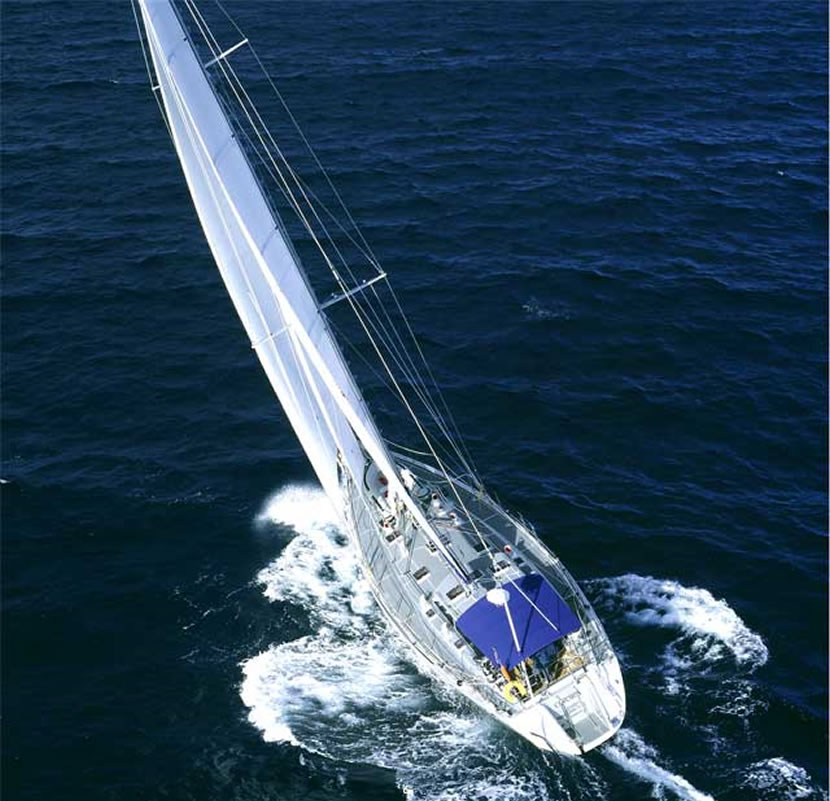 Sonic Electric Saildrive
SONIC DRIVES ARE NO LONGER AVAILABLE - SPARE PARTS ONLY
Sonic Electric Propulsion Systems (Through Hull)
Reduction Drive Model
2:1 Reduction. For use with 36V (48V - 8kw to special order).

L.E.M. 200 D.C. motor running at 1500rpm - 41/2 kw or similar electric motors.
Direct Drive Model
1:1 Direct Drive. For use with 24V L.E.M. 200 D.C. motor running at 1000rpm/2.8kw or similar electric motors.
AUXILIARY PROPULSION FOR SAILING VESSELS
20 to 33 ft/6 to 10 mtrs.
2 Models available:
Direct Drive 1:1
Reduction Drive 2:1
For use with L.E.M.C.O. 24V or 36V high torque permanent magnet DC motor/controller and operating lever or similar motor systems. Bronze or Aluminium lower unit available. Choice of 2 or 3 blade fixed propeller or folding.

Motor and Sonic UK manufacture:
Simple to install
Cheaper to fit
Quiet to run
No diesel smell
No wet exhaust
No water intake
No diaphragm
No GRP base.
But always remember:
SONIC ELECTRIC SAILDRIVE
is
: quiet, smooth and gives pollution free running.
THE NEXT BEST THING TO SAILING!
Catalogue & Advice Downloads